Dynamic and versatile R&B/soul group that consists of four female singers that traveled the world with the late, great Gerald Levert.
Destiny and Purpose
It was destiny and purpose that connected the ladies with Herb Middleton, who is a multi-platinum and Grammy-nominated songwriter and producer. Some of his credits include work with stars such as Mary J Blige, SWV, Total and Brownstone.
"Working with the girls has been such a breath of fresh air and their talent is undeniable. I can't wait for the world to hear what we've been working on." ~ Herb Middleton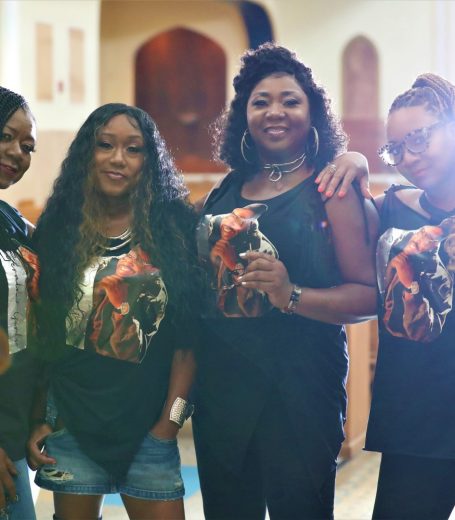 These four women recently reunited to release a special tribute in memory of Gerald Levert on his birthday.
N'Front just filmed a music video shot and directed by Christopher Bruce and his team at King Creative located in Wilmington, Delaware.
"It was an absolute honor to have N'Front in the studio to record their tribute track, get lost in their world, help them connect with their audience and bring the visuals to life." ~ Christopher Bruce